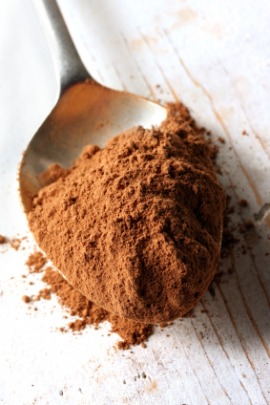 http://www.yourdictionary.com/cocoa
I just read an awesome article on prevention.com called
Foods that Boost Brain Power.
I loved the article because apparently the foods I've been turning to to get healthier may be making me smarter! I'm going to try to focus on recipes that incorporate those yummy super foods.
This has made me want to share my dark chocolate no-bake cookie recipe. This recipe includes
dark chocolate
(less sugar per volume of cocoa),
oatmeal
, and
peanuts
. Plus I had a craving and whipped some up this afternoon.
A while ago I looked up Dark chocolate no-bake cookies and stumbled on a few recipes. I found one at:
http://snips-and-spice.blogspot.com/2011/02/dark-chocolate-no-bake-cookies.html
I like all the ingredients but I make mine in a one-pot method and throw in a few tips.
Enjoy these and do your mind, body, and taste-buds a favor:
Dark Chocolate No-Bake Cookies
Ingredients
1 stick unsalted butter
2 cups sugar
2/3 cup cocoa powder
1/2 cup milk
1/4 teaspoon salt (or leave out and use salted butter)
1 tablespoon vanilla
1 cup peanut butter (I prefer Adams Chunky:just pure peanuts!)
3 cups oats
Directions
Get out a couple cookie sheets (or if you'd rather: wax or parchment paper ...which I prefer not to waste)
Measure peanut butter, make an indent in it and poor the vanilla into it. Measure the oats. Set these aside.
Combine butter, sugar, cocoa, milk, and salt in a good sized pot.
Stirring constantly with wisk or wood spoon, heat over medium until mixture begins to boil.
Boil for 3 minutes.
Turn off stove, remove from heat, and add peanut butter with vanilla. Stir until completely combined.
Stir in the oats.
Spoon out onto cookie sheets.* When cooled move whatever cookies have not been devoured into an airtight container.
Hide them so you don't eat them all at once and so your baby doesn't whine for them when you walk through the kitchen.
*HINT
: Sometimes (okay often) I'm distracted and not stirring constantly because I'm gathering the other ingredients or my kids are out of control. Then I don't notice when it starts boiling, so I guesstimate and often overcook these babies. You can tell if they start setting up and crumbling before you even get them scooped from the pan (while it's still hot). The cookies should look a little glossy and not chalky. If this happens add more milk (splash in a tablespoon to 1/4 cup) and stir it around. I wish I had learned this trick a long time ago.
I'm also excited about
Curry
on the brain power foods list. I've been perfecting a Venison/Beef Curry recipe. (Just the thing to warm you up on a cold fall day... and helps clear the sinuses!)